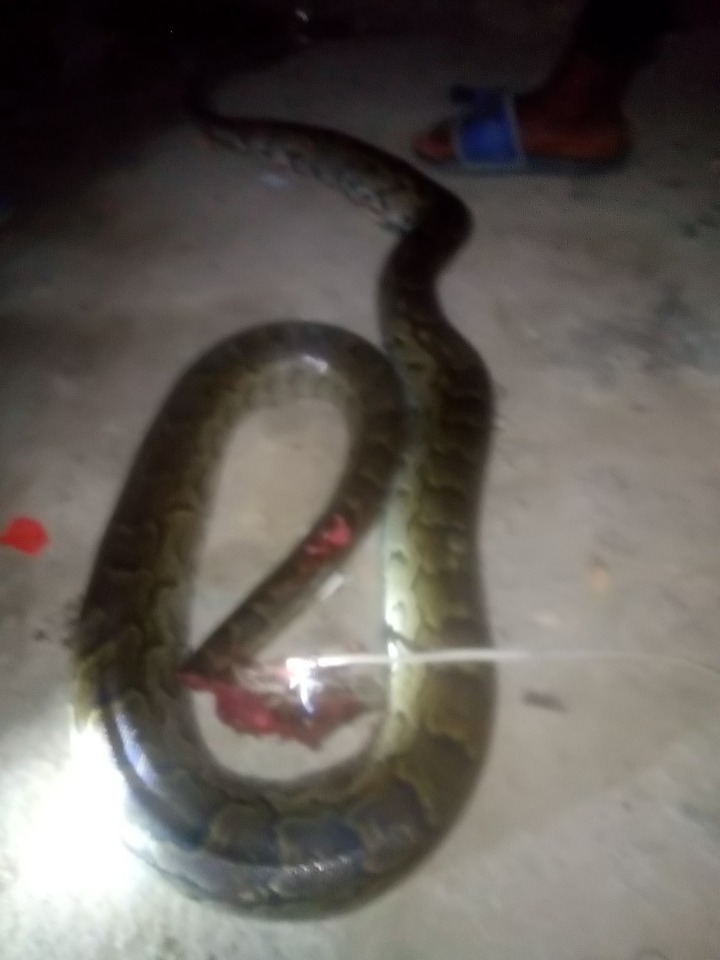 This is an amazing story and picture you would like to see . Imagine this, a migthy snake was found and killed around the church premisses after the service was over.
Wount you imagine what this snake was doing around and inside the church? God almighty have ways of protecting his children.
However friends, the location where this snake was caught and killed is situated in Nigeria, at Cross River State Calabar in a swampy area.
Moreover, when you read this story, you will see a boy carrying this fearfull snake fearlessly on his neck jubilating and moving around to seek for a buyer.
Finally, the community boys succeeded to see a buyer at that night who bought the snake at 2,500 naira because it was night.